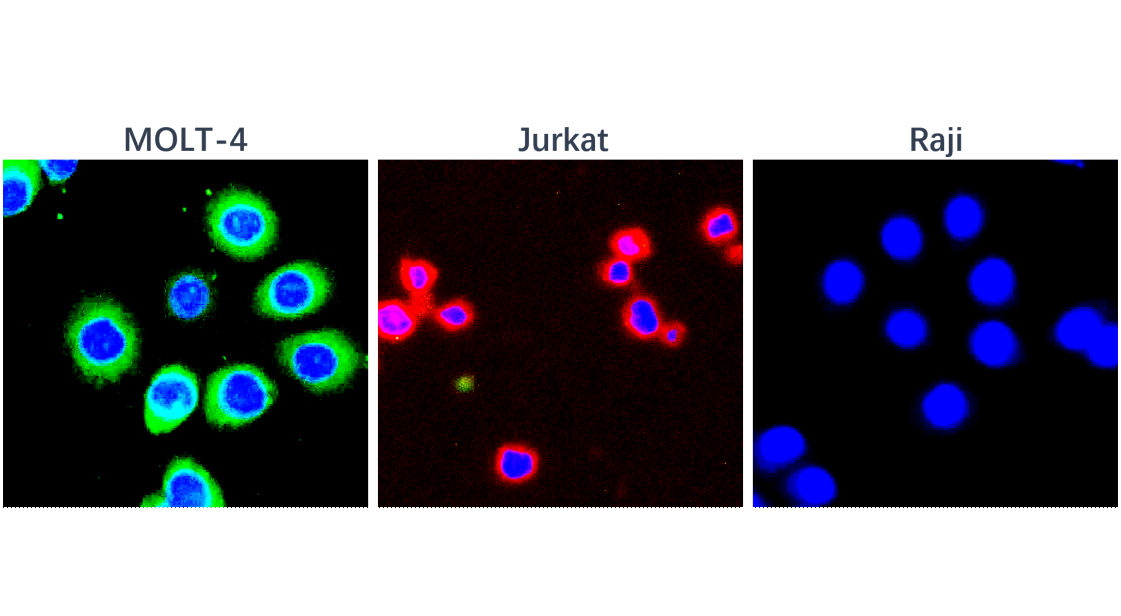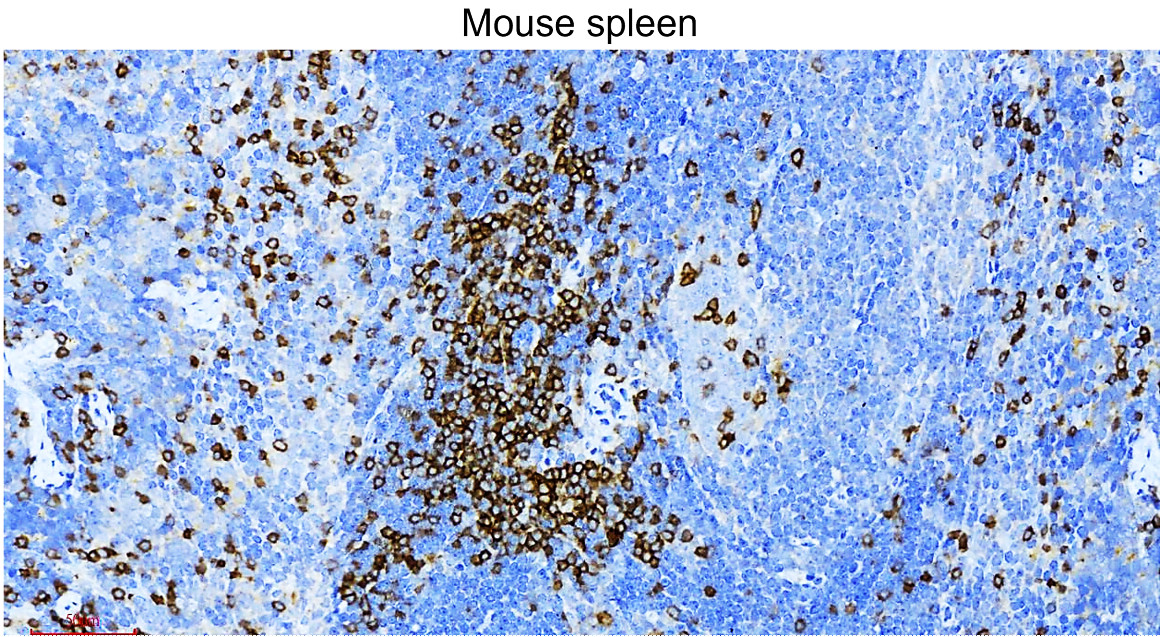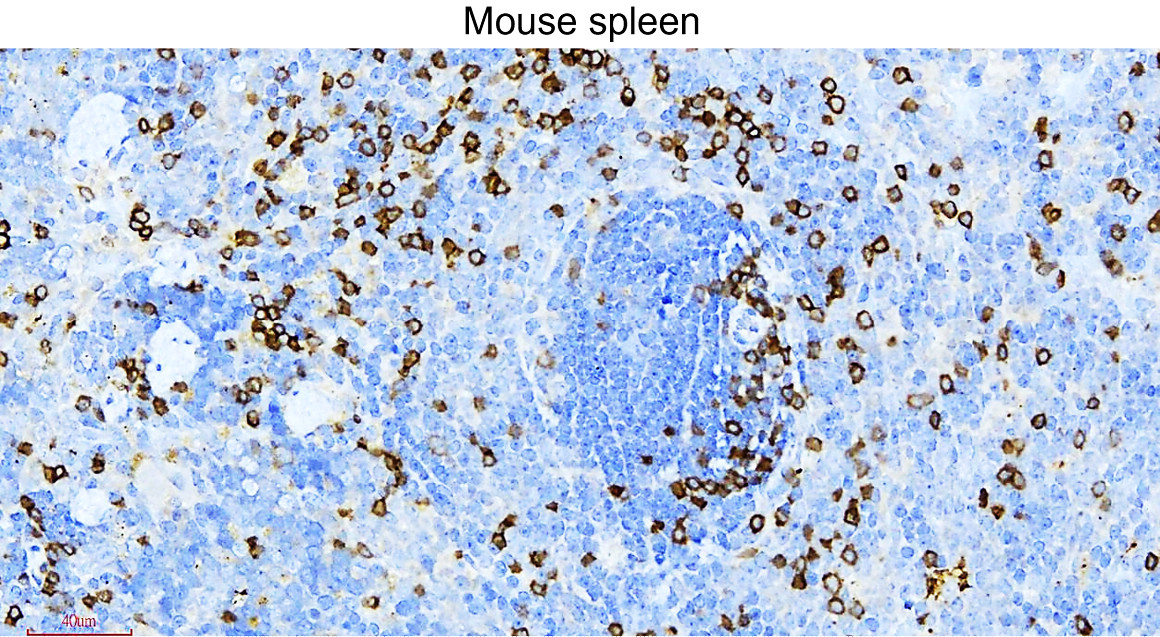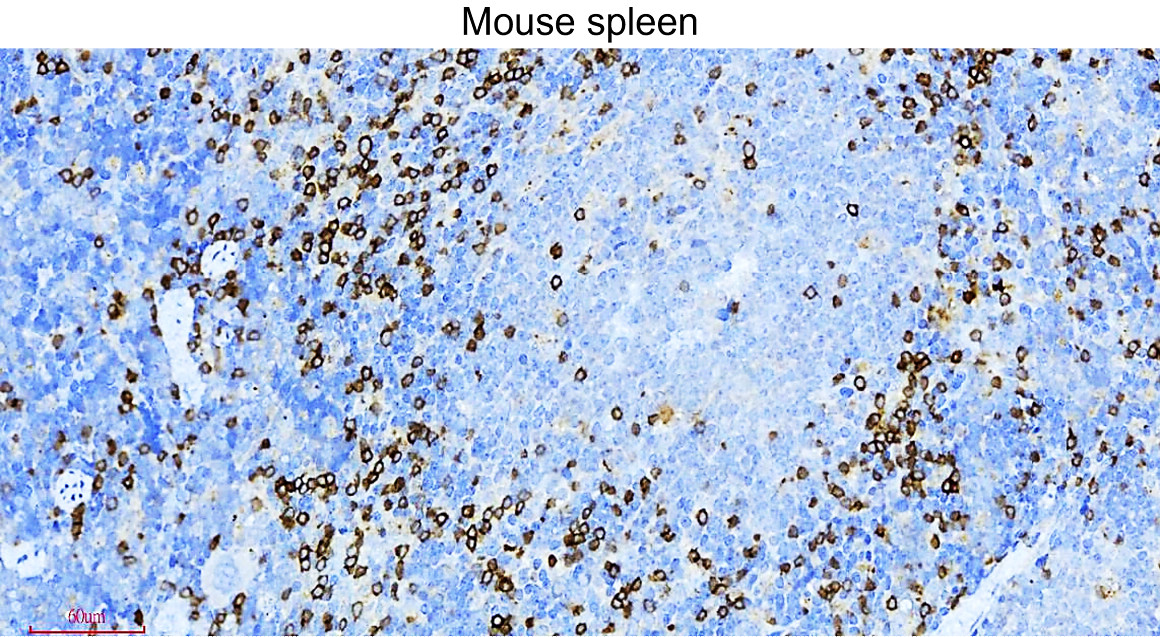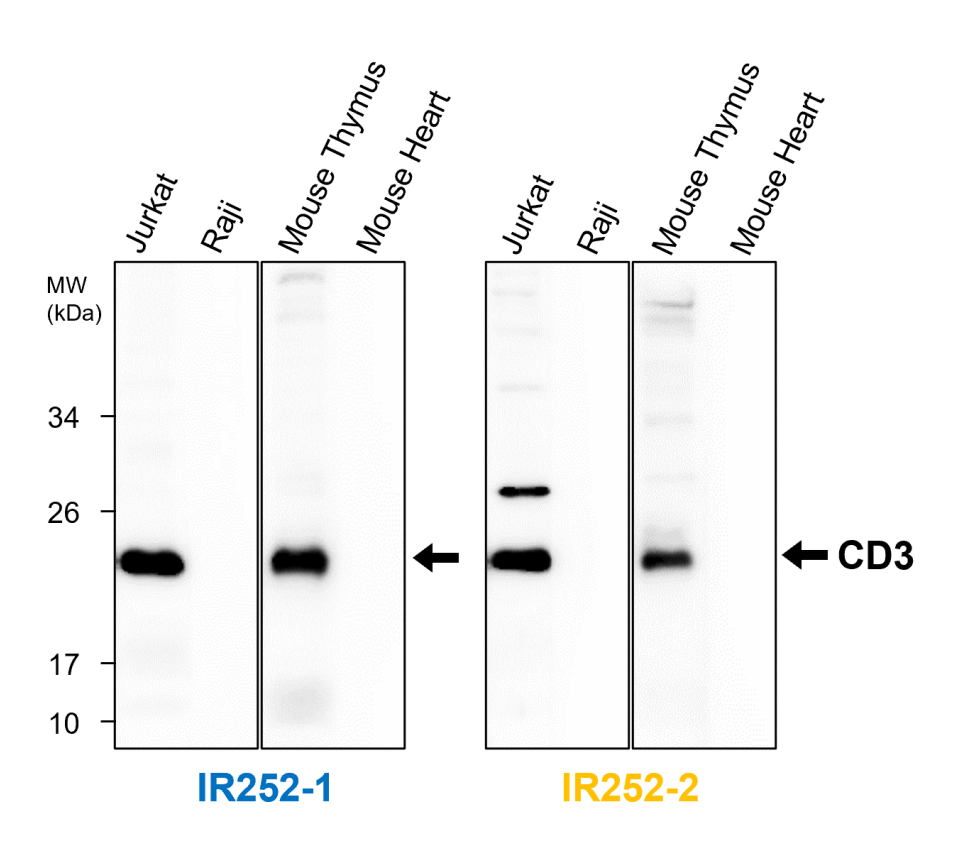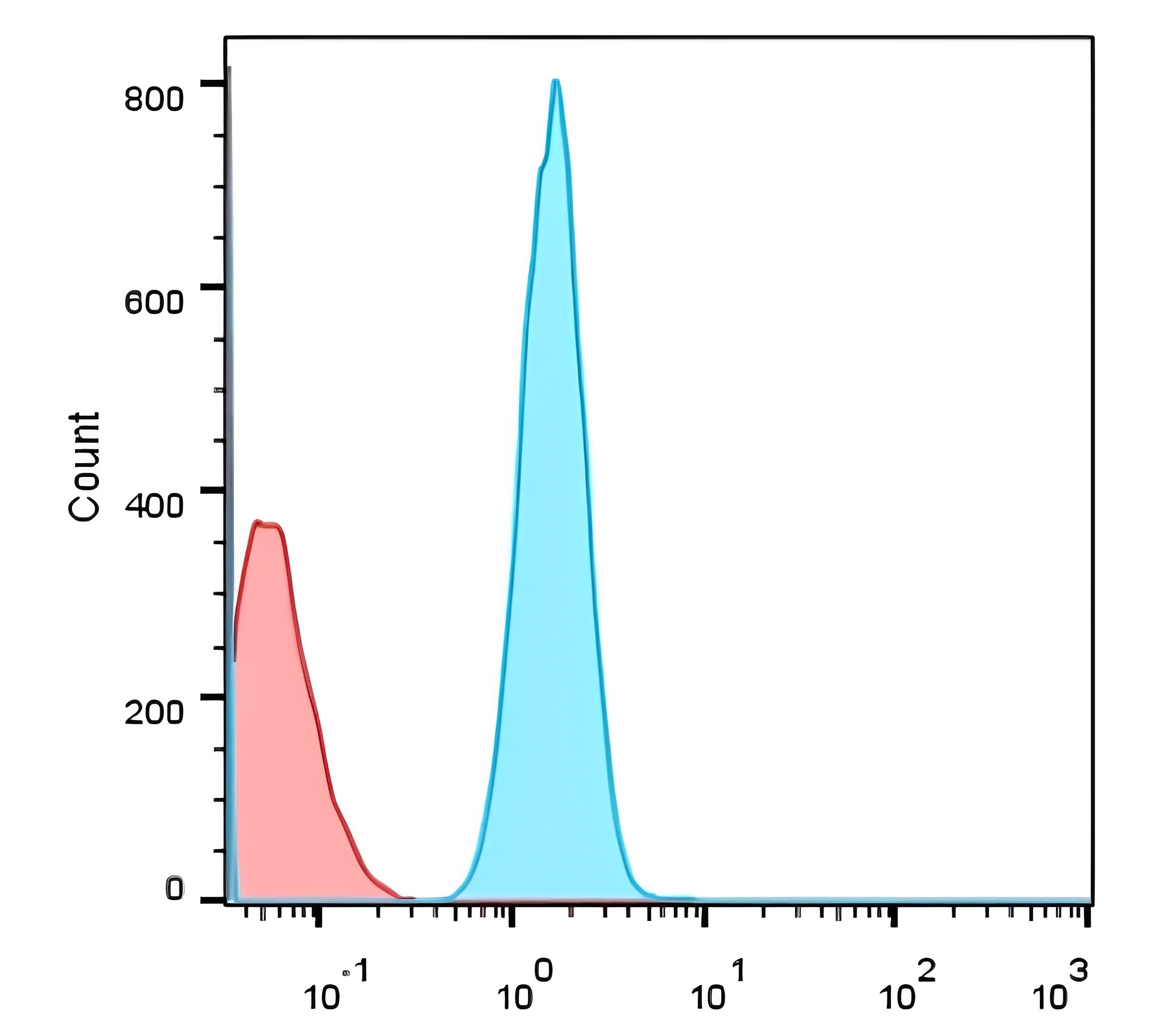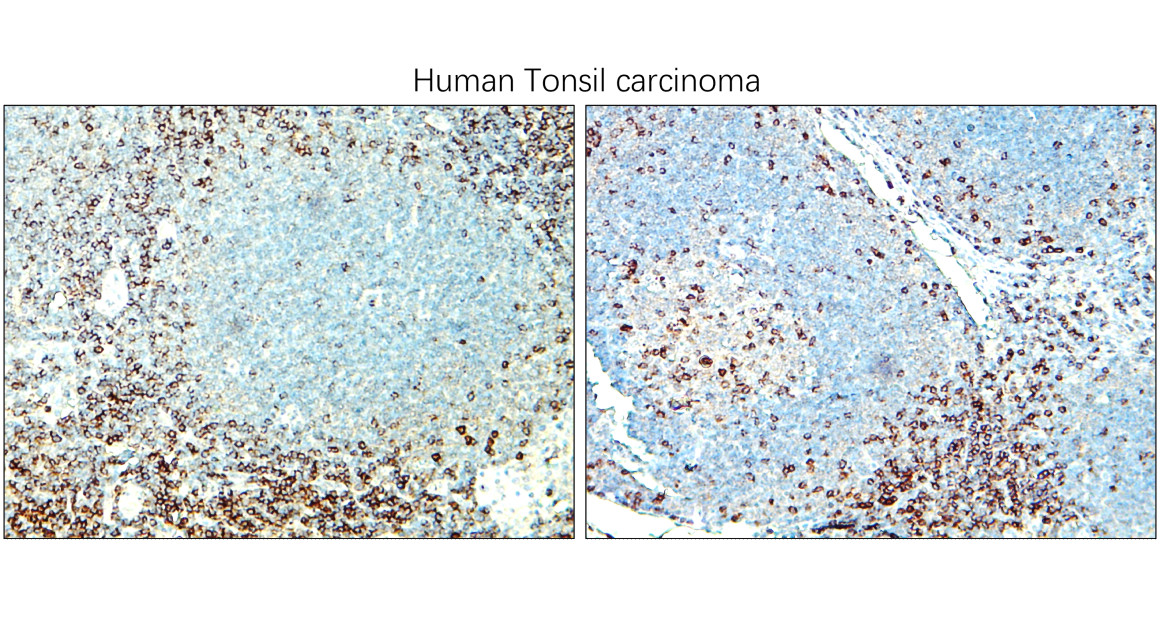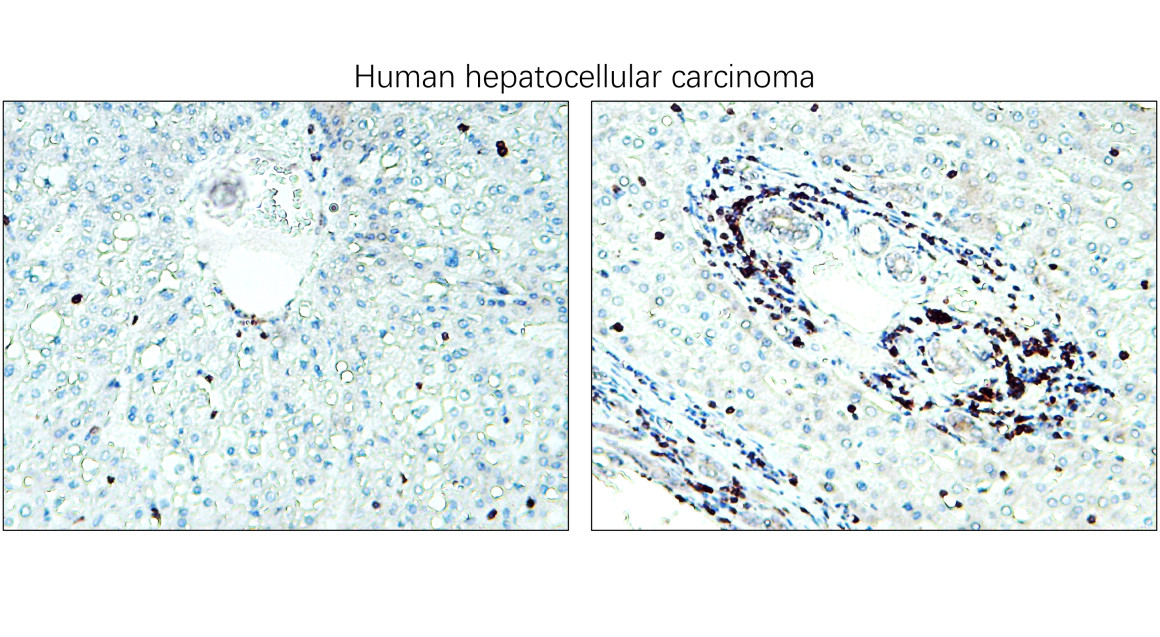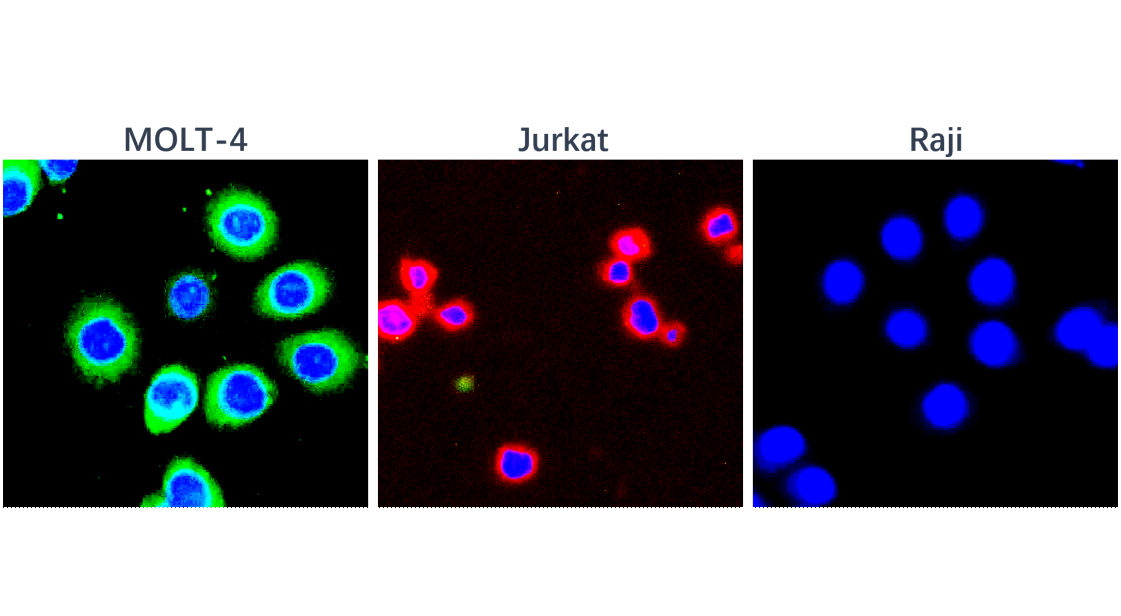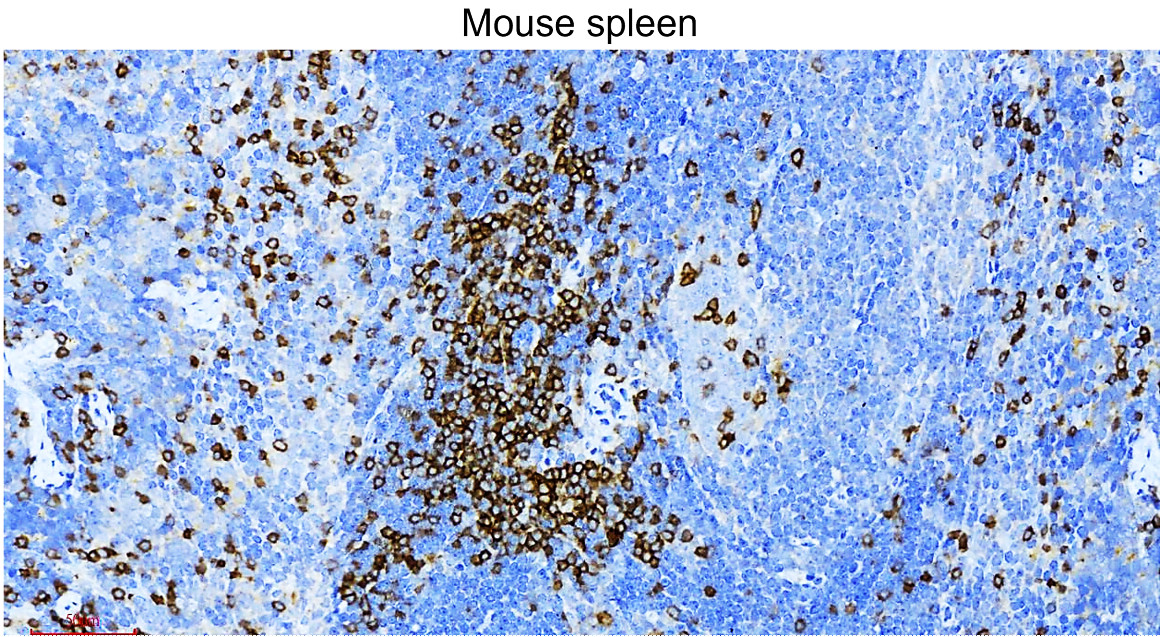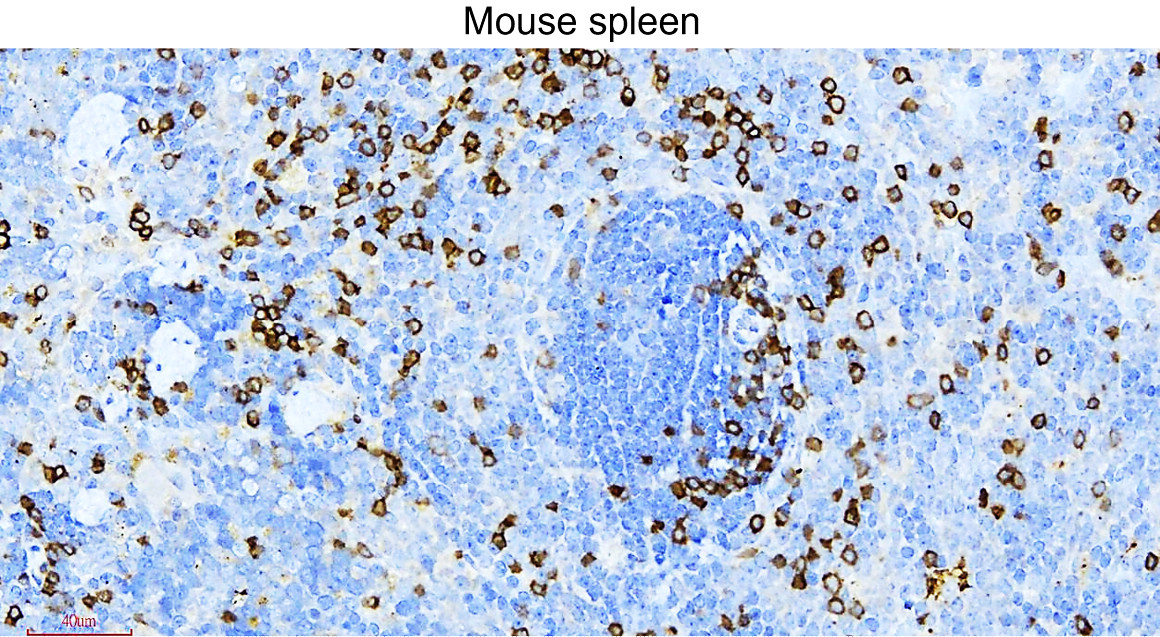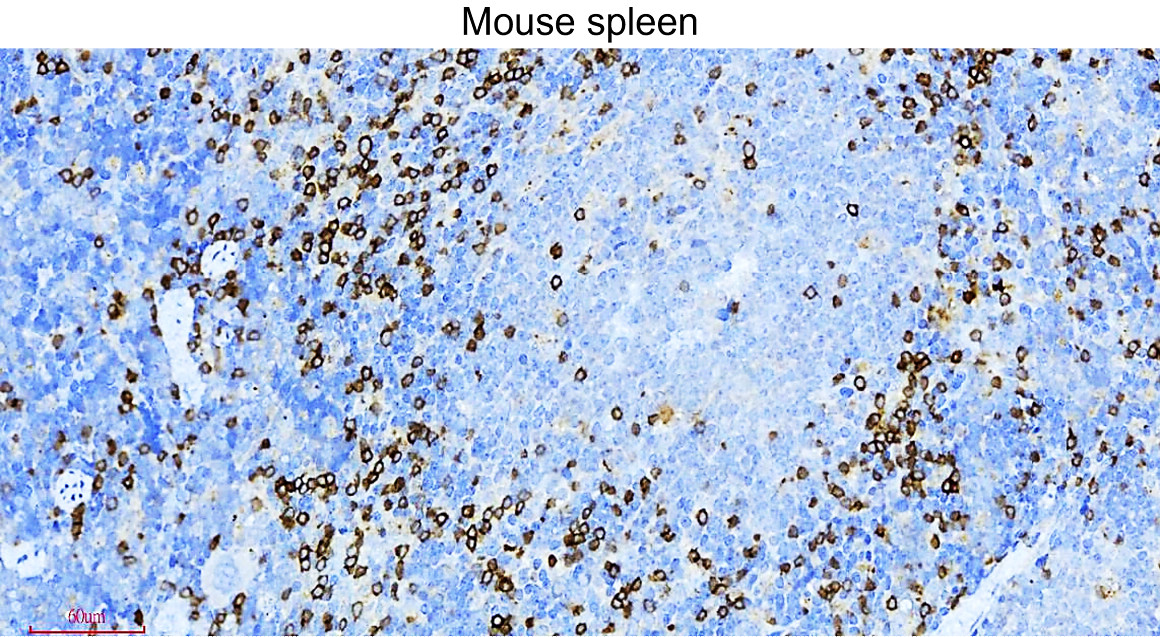 +4
Catalog Number:IR252-1
CD3 (Intracellular domain) antibody
| | |
| --- | --- |
| REACTIVITY | Hu、Ms、Rat |
| SENSITIVITY | Endogenous |
| MW | 21 to 24 |
| SOURCE | Rabbit-IgG |
Product Includes
-
Application Dilution
Western Blot 1:500-1:1000
Immunofluorescence 1:300-1:400
Immunohistochemistry (Paraffin) 1:100-1:300
Storage
Store at +4°C for short term storage. Long time storage is recommended at -20°C
100mM Tris Glycine, 20% Glycerol (pH7). 0.025% ProClin 300 was added as a preservative.
Gently mix before use. Optimal concentrations and conditions for each application should be determined by the user.
Specificity / Sensitivity
Endogenous
Source / Immunogen
Synthetic peptide / Intracellular domain corresponding to Human/mouse CD3


The protein encoded by this gene is the CD3-epsilon polypeptide, which together with CD3-gamma, -delta and -zeta, and the T-cell receptor alpha/beta and gamma/delta heterodimers, forms the T-cell receptor-CD3 complex. This complex plays an important role in coupling antigen recognition to several intracellular signal-transduction pathways. The genes encoding the epsilon, gamma and delta polypeptides are located in the same cluster on chromosome 11. The epsilon polypeptide plays an essential role in T-cell development. Defects in this gene cause immunodeficiency. This gene has also been linked to a susceptibility to type I diabetes in women. [provided by RefSeq, Jul 2008]

Reviews
Customer Feedback
2022-11-18 14:57:51
Customer Feedback
2022-11-18 14:57:51
Customer feedback Image
Application : FFPE immunohistochemistry
Antibody : IR252-1 CD3 antibody (Green)
Sample : mouse tissue
Data from : Li-Tzung Biotechnology. Co

Please
login
before enter the comment!